Former India coach reveals why Sachin Tendulkar and Sourav Ganguly were not part of the ICC World T20 2007 Indian Team.
The former India coach Lalchand Rajput revealed how Rahul Dravid stopped the senior players like Sourav Ganguly and Sachin Tendulkar from featuring in the ICC World T20 2007.
In the same year, the Indian team suffered a humiliating first-round exit in the 50-overs World Cup in the West Indies. Rahul Dravid led the side in that World Cup. The Indian Team also suffered a lot of criticism after their exit.
Rajput revealed that the senior players wanted to give the younger players a chance in the tournament. The young MS Dhoni was leading the national team for the first time. He also had a bunch of young players at his disposal. However, the young Indian team went on to become the champions in the first season itself.
The senior players wanted the younger players to get opportunities.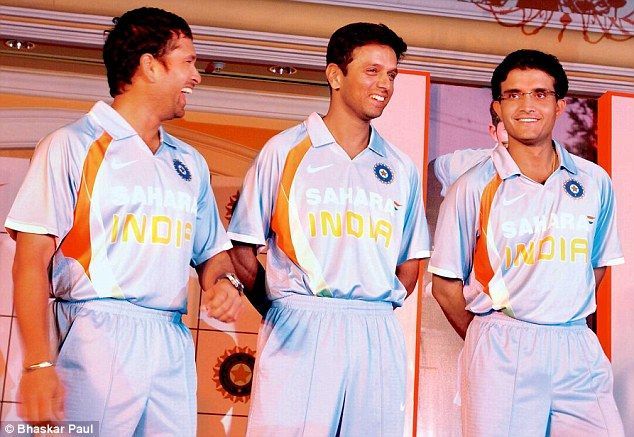 "Yes, it is true (Rahul Dravid stopping Sachin Tendulkar and Sourav Ganguly from playing the 2007 T20 World Cup). Rahul Dravid was the captain in England and some players came directly from England to Johannesburg (for the T20 World Cup). So they said let's give an opportunity to the youngsters," Rajput said during an interview to Sportskeeda.
Rajput even claimed that Sachin Tendulkar should have lamented missing out to be a part of the team as he wanted to lift the World Cup.
"But after winning the World Cup they must have repented it because Sachin always kept on telling me that I am playing for so many years and I have still not won the World Cup," he added.
In the 2003 Cricket World Cup, Sachin played under the captaincy of Sourav Ganguly. The Australian Team defeated India in the final. Glenn McGrath picked up Sachin's wicket cheaply.
However, Sachin went on to win the World Cup in 2011, although he got out to Lasith Malinga cheaply in the final while chasing 275. After the win, his teammates carried Sachin on their shoulders for a lap.
MS Dhoni went on to become a great captain post the T20 World Cup 2007 win. He also became the Test and 50 overs captain of Team India. the T20 World Cup 2007 win helped India recover from the sufferings of the World Cup exit in West Indies.