Juventus completed a massive signing in this summer in the form of Mathijs De Ligt from Ajax Amsterdam. Juventus competed with clubs like FC Barcelona, Real Madrid, and Paris-Saint-German to get hold of Mathijs De Ligt. It came out as a surprising move.
Mathijs De Ligt has not performed up to his expectations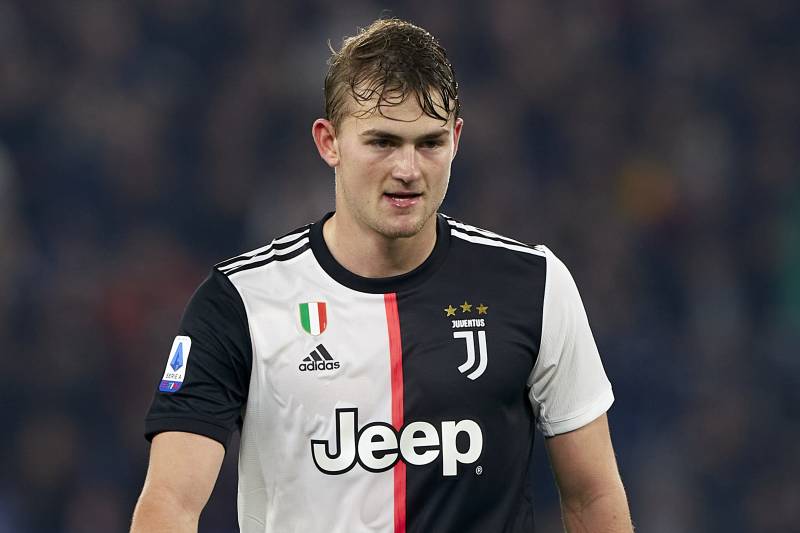 Mathijs De Ligt transfer fee was worth 75 million euros, with 15 million euros more in variables. Juventus are paying him 10 million euros annually. However, De Ligt has failed to match the expectations. He has poorly performed in his stint with Juventus. He has looked all out of sorts and way below the level of his performances in Ajax.
Earlier this season, Maurizio Sarri dropped Mathijs De Ligt out of the team. He has trusted the experienced center-back partnership of Giorgio Chiellini and Leonardo Bonucci. Chiellini has suffered an ACL injury off late and is possibly out of the rest of the season. Bonucci is present in the heart of the defense, but De Ligt is not partnering him. Sarri has not trusted him, and he has dropped below the pecking order, even falling behind Merih Demiral.
Barcelona and Real Madrid interested in Mathijs De Ligt
According to reports, Barcelona is looking to sign Mathijs De Ligt next season after knowing that Juventus are ready to listen to offers for him while his transfer value is high. The Catalan club believes that the former Ajax Amsterdam captain will do wonders alongside his dutch friend Frenkie De Jong.
However, De Ligt is interested in moving to Los Blancos instead of the Blaugrana side. Real Madrid is looking to sign replacements for their captain Sergio Ramos as Nacho and Eder Militao have failed to impress off late. De Ligt can be a perfect replacement as he has excellent aerial and physical abilities and is also a captain material. Only time will tell whether De Ligt will move away from the Old Lady or not