Manchester City host Wolverhampton Wanderers at the Etihad and will hope for a win to continue their chase of Liverpool, who have, for now, steered 7 points clear of the champions
Liverpool secured a narrow 1-0 win at Brighton and ended the week with 57 points from 22 games. City, meanwhile, have 50 points but have 1 game in hand. A victory tonight will see them cut the lead to 4 points at the top of the table, and also move 5 clear off Tottenham, who lost to Manchester United yesterday.
Manchester City, at the moment, are in a position where they can potentially win 4 competitions come to the end of the season. They are contending for the premier league, are in the round of 16 of the Champions League, 4th round of the FA Cup and the semi-finals of the Carabao Cup. On being asked whether anyone at City thought that they could win all 4, Guardiola said,
"No. Definitely not. Not even their manager does. It's ridiculous.
"We are in one final. We are there, but the focus now is who the next one is, which competition and then try to do our job. We don't think about the table or which competition to choose, just do what we have to do.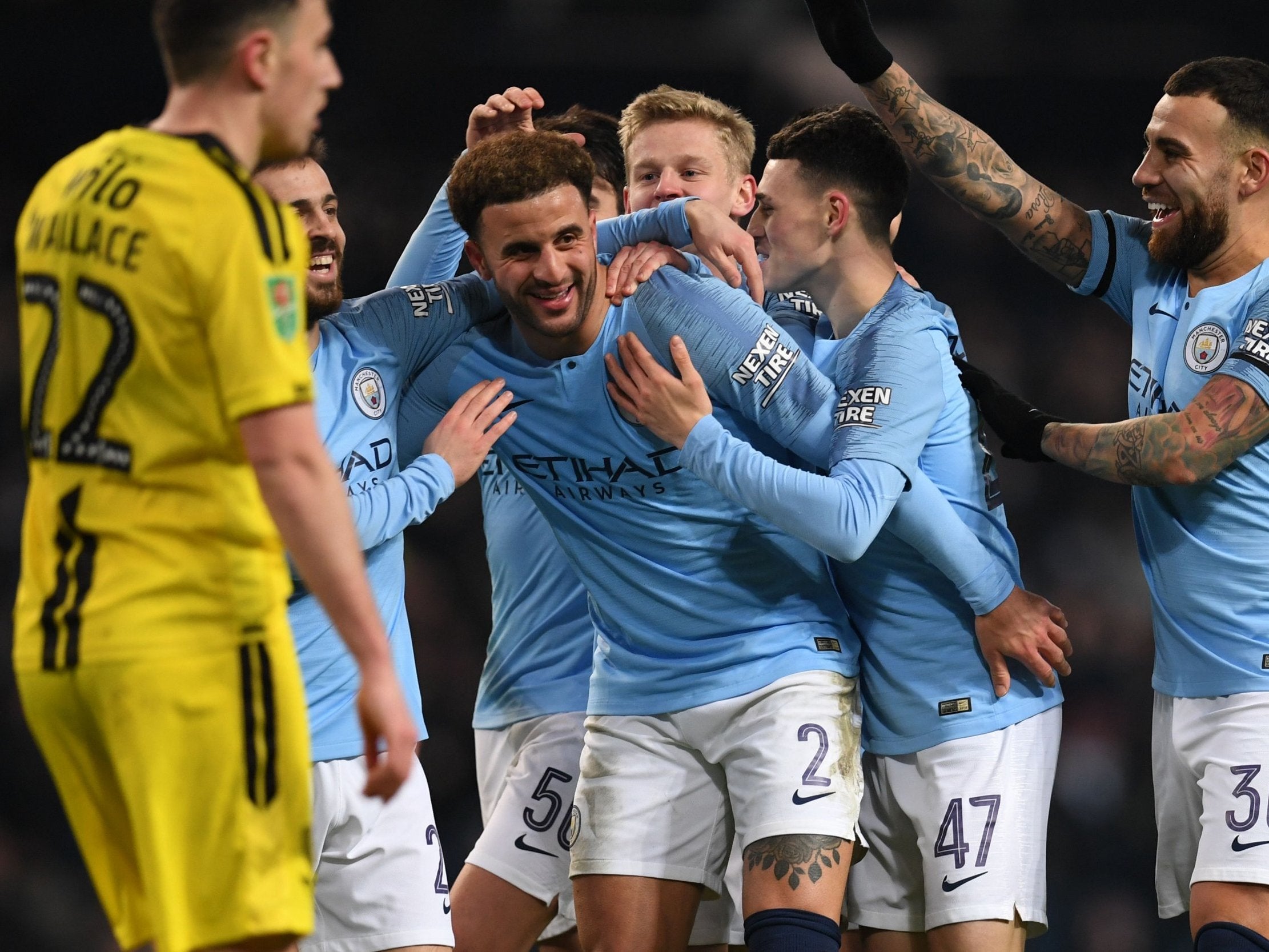 "I have learned from the big clubs. I grew up in Barcelona, went to Bayern Munich and watched Real Madrid and Manchester United when I was young and didn't see them play one game like it was a holiday. That's why I learned in the academy at Barcelona that every game you have to try to win.
"That is when you become a real club when you behave in that way."
The only way to fight until the end in the Premier League is to know that if you drop points in one game then it will be almost over," added Guardiola.
"When you are four, five, six points ahead you can drop points sometimes, it's not the best but you can. When you are behind then the team on top gets extra confidence and every time it becomes fewer games to play and it will be so difficult to catch them."
Author's Take
Wolves have been in good form lately and they will be anything but a walkover for a City.