A New Player has put his hand up to replace MS Dhoni as a wicketkeeper-batsman in the limited-overs team.
The Indian Cricket Team has bot still found a player who can replace MS Dhoni as the wicketkeeper-batsman in the limited-overs format. Although Dhoni has still not hung up his boots, he has not played any cricket for a year. Also, as the situation stands, MS is in the twilight of his career. So, India does need a long term replacement for him. The team management has tried out Rishabh Pant at that position. However, the youngster has failed to live up to the expectation and has not cemented his place in the side.
KL Rahul is performing well with the gloves.
KL Rahul is the man who has taken up the place in the limited-overs side. Rahul has continued to perform well since the start of the year and has been dominant with the bat. He has also shown improvements in his wicketkeeping skills with each passing match.
Earlier, captain Virat Kohli has come out and said that they are banking on KL Rahul as the wicketkeeper-batsman in the time to come. However, the situation can turn around very quickly with the ICC World T20 approaching. Team India may look for a regular and proper wicketkeeper in the upcoming time.
Now, Robin Uthappa has said that he is ready to keep wickets if the team needs it. He even said that he is ready to bat at any position if he gets another opportunity to play for the Indian Cricket Team. Earlier, the Karnataka batsman even acknowledged that he still has one world cup left to play in his career.
Uthappa has performed in the wicketkeeping role for Karnataka in the domestic circuit and the Kolkata Knight Riders in the IPL. He also has performed decently in that role. Uthappa, in a recent interview to SportScreen, said that he is eager and ready to play as a wicketkeeper-batsman if the Indian Team needs him.
However, Uthappa was also in praise for his Karnataka teammate KL Rahul. He acknowledged the fact that Rahul is performing well in that role. Uthappa also lauded Rahul for improving his wicketkeeping skills in the past few months. He feels that Rahul looks a much more natural wicketkeeper now than he was earlier.
Uthappa is ready to keep wickets for Indian Team.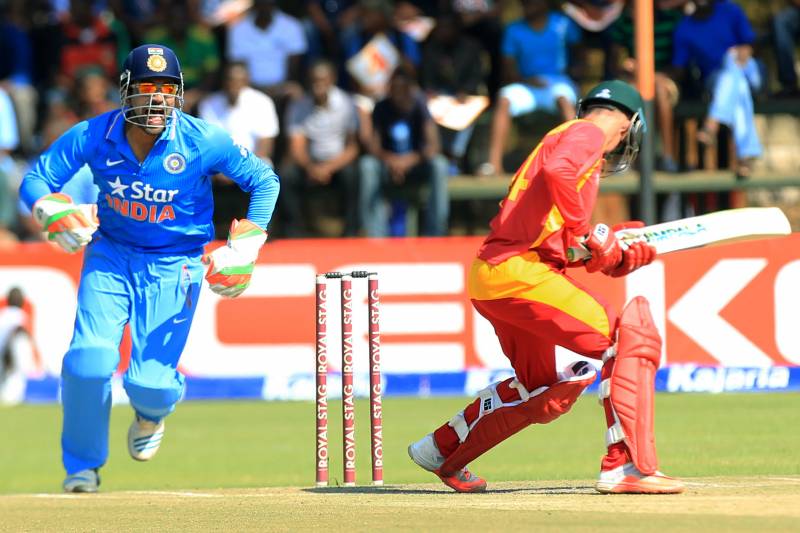 "Yeah for sure (if wicketkeeping is an option to play for India). There are exceptional guys who are donning the gloves at the moment. KL (Rahul) is doing a fantastic job. He seems to look like he's become more natural with his wicketkeeping skills. He's clearly doing some work behind the stumps which is why he seems so much better today with the gloves. DK (Dinesh Karthik) is someone who has done well for India in the T20 format," Uthappa said.
Uthappa also stated that he is ready to play at any position for Team India. He even cleared out that he has not played in a single position for three successive innings for Team India.
"So yeah, there is a chance. Every time I played for the Indian team in whatever shape or form they need me. I have never batted at one position for more than three innings when I played for India. For me, when I am representing my country, I am all in. As a person, I am an all in or nothing kind of a person. Whatever the team needs me to do, I am happy and willing to do it," Uthappa added.