David Warner has asked Virat Kohli to join him in Tik Tok videos. Warner has been very active on Tik Tok in the last few weeks.
David Warner asks Virat Kohli to join him in Tik Tok- The whole world is mostly under lockdown due to the coronavirus pandemic. Currently, all the sports in the world is under halt. Cricket is also not under any exception. The cricketers also have nothing to do at this moment. So, they are spending their time at home and also discovering new hobbies. 
The Australian opening batsman David Warner has found out a new hobby. He has found his interest in the video-sharing app Tik Tok. The swashbuckling opener is hogging the limelight by uploading videos on Tik Tok and his other social media accounts.
Warner is asking the other cricketers to join Tik Tok. He has successfully influenced his limited-overs opening partner Aaron Finch to join Tik Tok. Now, he has turned his attention to the Indian captain Virat Kohli. Warner wants Virat Kohli to join Tik Tok.
Warner uploaded a video on Tik Tok, which he shared on Instagram. He was dancing to the tunes of the famous Bollywood song "Shaitan ka Saala", from "Housefull 4." The song featured Akshay Kumar. The song had a catchy tune to dance.
Warner asks Virat Kohli to join him in Tik Tok videos.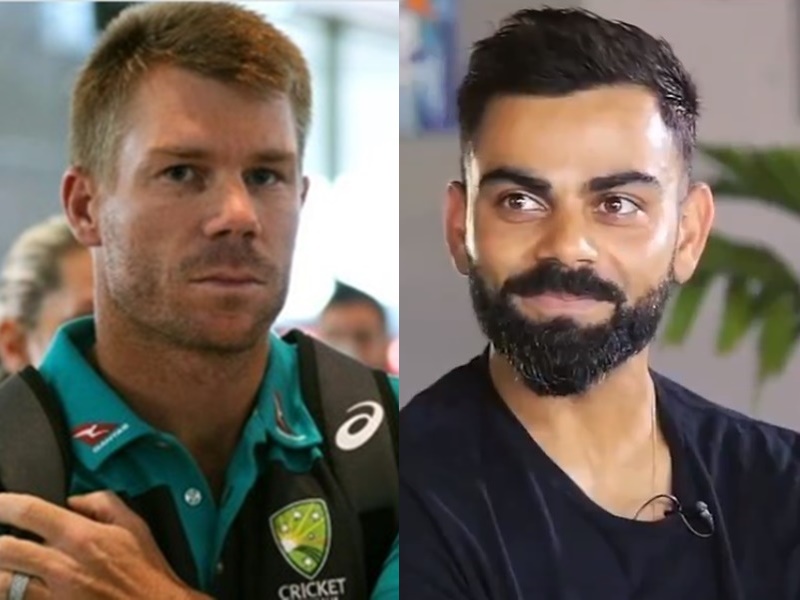 Virat Kohli came across Warner's video and commented with four laughing emoticons. Warner was quick to reply to Kohli's comment and asked him to join Tik Tok. He even asked Virat Kohli to make a duet with him. Warner even asked Virat Kohli to take assistance from his wife and Bollywood actress Anushka Sharma to set up his Tik Tok account, "you're next bro come on man a duet. Your wife will set you up an account," Warner replied to Kohli's comment.
Even, the Bollywood actor Akshay Kumar praised David Warner's act. He commented on the video and wrote, "Absolutely! Nailed it."
For the past few weeks, David Warner has remained very active on Tik Tok. He has uploaded videos with references from famous South Indian movies like Baahubali and Pokiri. His videos have gone viral in no time in India.
Now, whether Virat Kohli accepts David Warner's request or not, will be interesting to see. both of them have a very good relationship between themselves despite some on-field clashes.