The first day of the second Test match between India and South Africa was played at the MCA Cricket Stadium in Pune today. Just like Visakhapatnam, Mayank Agarwal was seen handling the South African bowlers with absolute class in Pune. The 28-year-old scored his second consecutive century in the series.
At the end of the first day of the second Test match, the hosts scored 273 runs at the loss of three wickets. Virat Kohli is still unbeaten on the score of 63 and Ajinkya Rahane on 18.
​Let's take a look at some vital records made on the first day of the Pune Test:
​1. It was Virat Kohli 's 50th match in Test cricket as captain. Virat Kohli, who captained 50 Test matches, became the country's second ( behind MS Dhoni who captained for 60 Test Matches) and the 14th in this particular list in the world. With this, Kohli also left behind Sourav Ganguly ( 49 )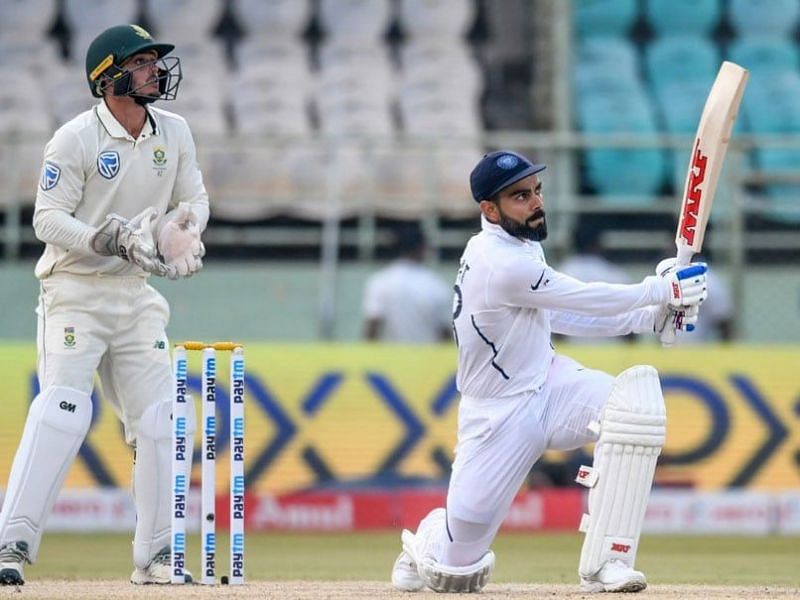 2. In this match, India won the toss, and with Team India winning the toss, this was the 9th consecutive time when Faf du Plessis lost the toss on Asian grounds.
3. Anrich Nortije played his first Test match for South Africa. He became the 338th player to play Test cricket for South Africa.
4. Kagiso Rabada dismissed Rohit Sharma ( 14). At the international level, it was the eighth occasion when Rabada hunted Rohit Sharma.
5. It was Sharma's 50th innings in Test cricket.
6. Mayank Agarwal ( 108 ) became the first Indian player to score a Test century on the Pune ground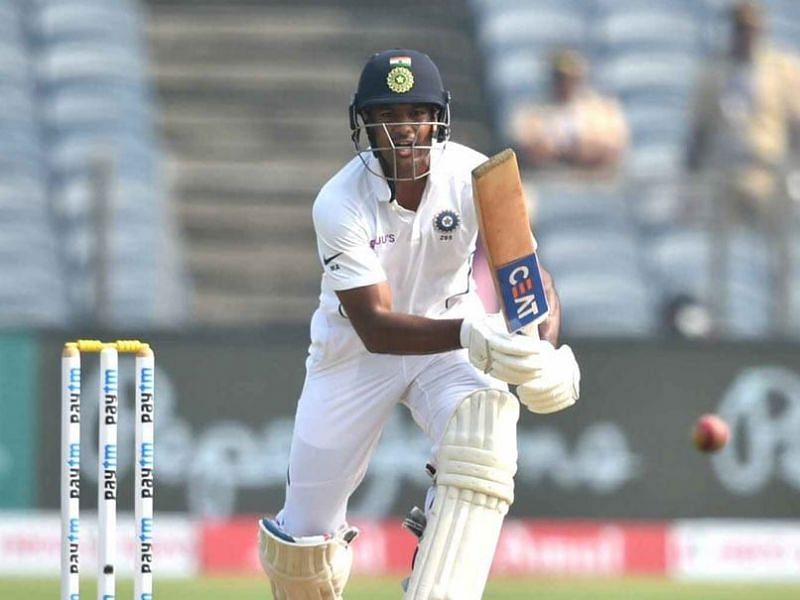 7. Mayank Agarwal ( 108 ) became the fourth Indian player to score two or more consecutive centuries against South Africa. Mohammad Azharuddin ( two centuries, 1996), Virender Sehwag ( two centuries, 2010) and Sachin Tendulkar ( three centuries, 2010) achieved this feat before him.
8. Mayank Agarwal became only the second player from India to score two consecutive centuries as an opener against South Africa. First to do this was Virender Sehwag.
9. Mayank's inning of 108 is the fourth occasion when an Indian opener has scored a century in this Test series. It has happened only three times before, when in one Test series, the opening pair of Team India has scored four centuries.
Sunil Gavaskar in 1970-71, vs West Indies ( 4 centuries ), Sunil Gavaskar in 1978-79, vs West Indies ( 4 centuries ) and Virender Sehwag (2) and Gautam Gambhir (2) ( 4 centuries ) in the year 2009-10 previously did it.
10. Virat Kohli has reached the 54th place in terms of scoring the most number of runs in Test cricket. Today, Virat Kohli overtook England's Ken Barrington ( 6806 ) and New Zealand's Ross Taylor ( 6839).